SPC RIGID CLICK PLANKS XL
Painted V-Groove (7" x 48")
5mm/0.3mm
ATTACHED UNDERLAYMENT
VIEW PRODUCTS
FLOATING SPC CLICK
Vinyl Tiles (12" x 24")
5mm/0.3mm 
ATTACHED UNDERLAYMENT
VIEW PRODUCTS
SPC Click Vinyl Planks & Tiles Flooring
Waterproof
Remain stable at high/low temperature
Easy to install
Easy to maintain
Click systems vinyl planks and tiles, also known as floating vinyl plank, can be quickly installed in almost any living spaces of your home with no heavy tools.
Can be installed directly over the subfloor, even on top of existing floor.
SPC stands for Stone Plastic Composite, due to its composition, the SPC click will not expand or contract and remain stable in high/low temperature. More rigid than LVT Click, the SPC click vinyl plank is easier than ever to install.
Trendy colors to enhance your home with classical appearance of real wood, stones and marble.
SPC Planks and Tiles Composition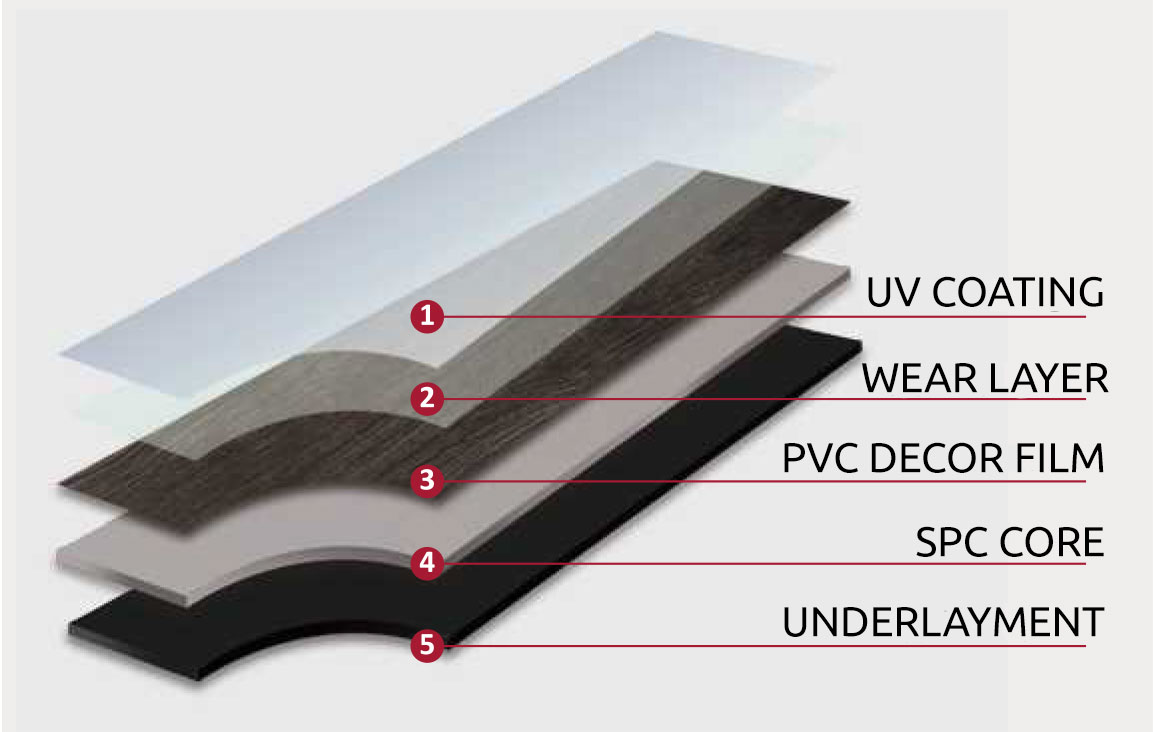 Suitable for
Residential use
More stable than LVT vinyl, can be install on any levels
Not expand or contract, remain stable at high/low temperature
100% Water resistant
Water-resistant and moisture poof
Phthalates free
Zero formaldehyde content
Durable Wear Layer
Enhanced coatings and UV protection
High resistance to direct sunlight
Easy to Install
on different surfaces
DIY, quickly installed
No heavy tools
No expansion joints
Easy to Clean
Low maintenance
Easy to take care of using a wet mop